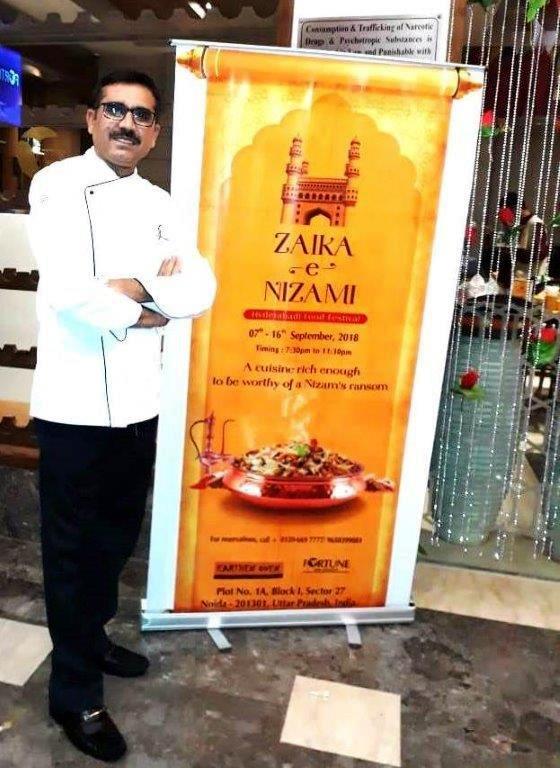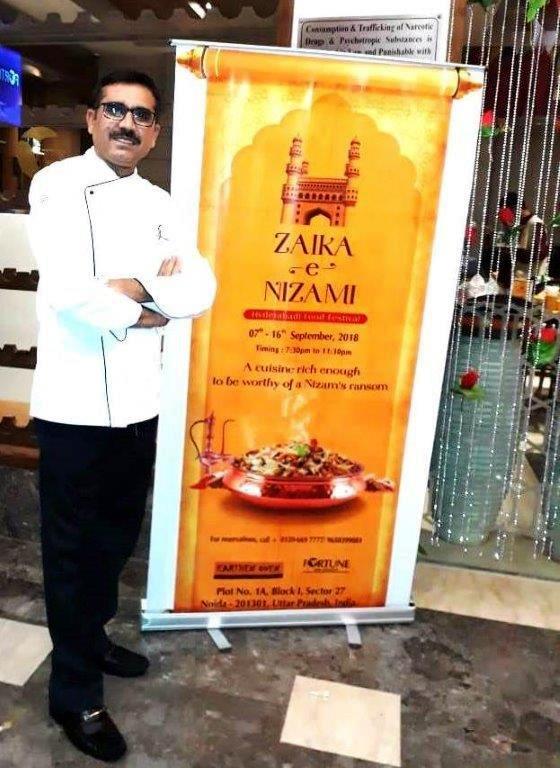 India is a country with rich cultural heritage and is known for this the world over. This diversity of culture can be seen in its enormous cuisine. Indian cuisine in true sense is an amalgamation of the cultures, traditions and influences of different ethnic communities absorbed and imbibed over the centuries. We consider food as an auspicious entity to preserve culture and connect people other than satisfying hunger and perform body functions.
After the huge success of `Kebab and Qorma' and `Rajasthani Food Festival' Fortune Inn Grazia, Noida presents the `Hyderabadi Food Festival.'
From the Dastarkhwan of the land of Nizams, we have selected some real delights for you to savour. We bring to you the aromatic Biryani and melt-in-the mouth Kebabs which highlight the Hyderabadi Cuisine along with the choicest other preparations to please your palate.
At Earthen Oven, under the guidance of Executive Chef L.B Sharma our chefs invite you to taste these delicacies that are an amalgamation of delectable influences right here for you to relish.
Speaking on the occasion, Aashish Gawari, General Manager, Fortune Inn Grazia, said `the festival will present food connoisseurs the entire ten days to experience a whole range of Hyderabadi food crafted with utmost care.'
Relive the golden era, an era of lavish feasts once savoured by the Nizams of Hyderabad.
Earthen Oven is a specialty restaurant serving delectable North Frontier cuisine straight out of the tandoor and the best of curries. The concept of a variety of handpicked kebabs cooked on charcoal in front of the guest in a glass enclosure makes dining at the Earthen Oven an entirely unique experience.
The menu indulges you with a well-balanced combination of vegetarian and non-vegetarian selection of an array of starters 'shuruwat', succulent kebabs, delectable curries, an assortment of tandoori breads and biryanis with mouth-watering medley of traditional and contemporary desserts.
The success of Earthen Oven is largely owed to our team that brings to you a memorable spectrum of culinary experiences, presenting perfection that will satiate even the most discerning tastes.
Dinner timings: 1900 – 2300 hrs , 7th – 16th September 2018
For Reservations, Call: +91-1206697777 / 096503-99081