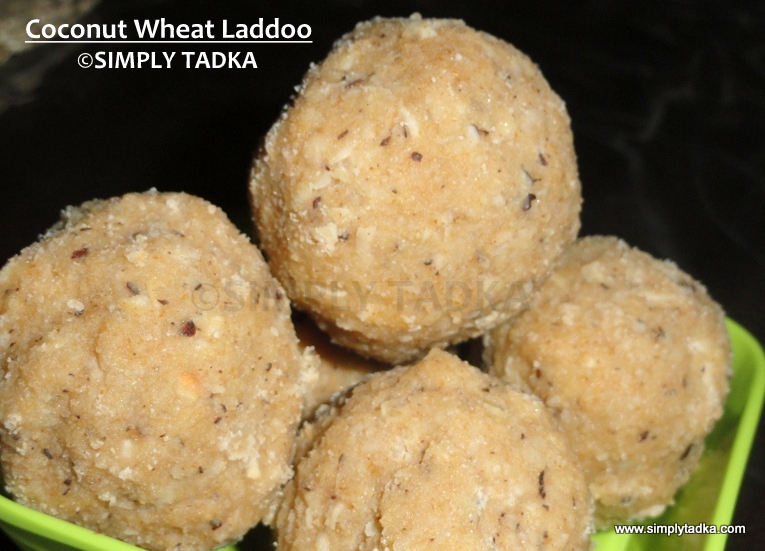 Last Updated on
This laddoos are perfect sweets for festivals or celebrations. Under this recipe, we have to used coconut and flour together and combine with melted ghee and sugar. We were prepared this laddoos in large quantity for winter season as sweets after lunch or dinner.
Preparation Time: 30 Minutes
Cooking Time: 20 Minutes
Servings: 15
Category: Indian Sweets
Ingredients
2 Cup Whole Wheat Flour
1 Cup Coconut, grated
2 1/4 Cup Powdered Sugar, to taste
2 Cup Pure Desi Ghee, melted
Instructions:
Heat the desi ghee in a deep and thick bottom pan and add flour in it. Lower the fire and keep stirring it for approx. 10 min. When flour color change likes little brown, add grated coconut in it. Saute it till you will get the good smell from the flour. Add sugar and when it dissolve, remove from the fire and pour the mixture in a big plate. Gently spread it and allow the mixture cool thoroughly. Then take some mixture in a hand and roll into small ball shape. Store them into air tight container.
Note: Nuts are completely optional. You can adjust the sugar according to taste. Even Diabetes people can add sugar free.