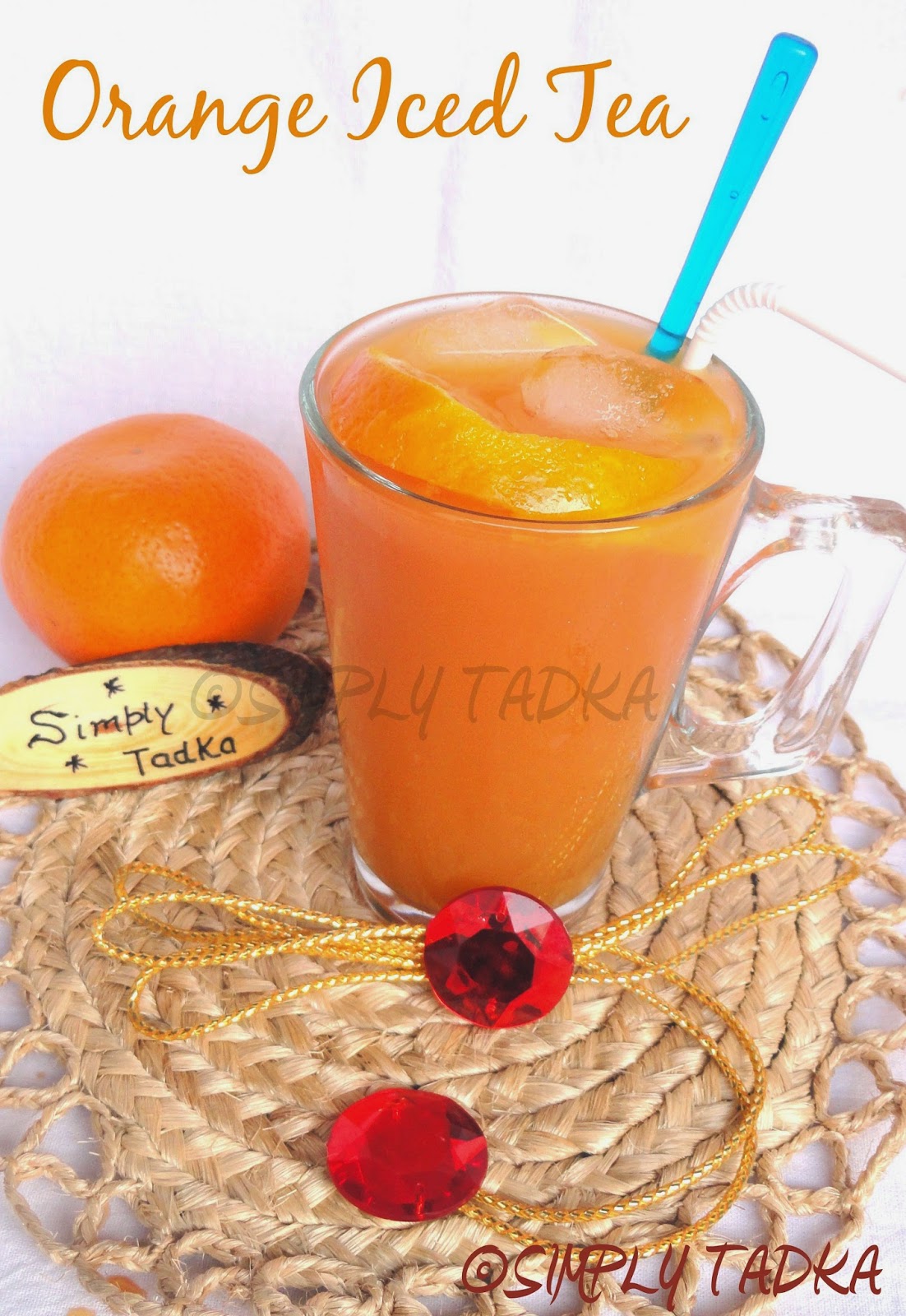 Last Updated on
I have some fresh orange at home and want to taste
something chilled, so I tried orange iced tea and shared this recipe with my
readers. Look tasty and refreshing and its sunshine color attracts you anytime.
You can prepare this drink anytime in summer season for you and your love ones.
Zest is a food ingredient that is prepared by scraping or cutting from the
outer, colorful skin of unwaxed citrus fruits such as lemon, orange, citron,
and lime. Zest is used to add flavor to foods.
Preparation Time: 5 minutes
Cooking Time: 5 minutes
Servings: 2
Category: Beverages
Ingredients
2 Cup Fresh Orange Juice
2 Tsp Fresh Lemon Juice
4 Tsp. Tea
1 Tsp. Cinnamon Powder
5 Tsp. Sugar/ Honey or as taste
4 Cup Water
Few Orange Wedges for garnishing
Ice Cubes
Direction:
Boil the water on medium heat in pot. Add tea, cinnamon,
orange zest and sugar until dissolved. Remove the pot from the heat and cool to
room temperature for 1 hour.
Take a pitcher, add fill half with tea mixture (discarding
solids) and half with orange juice and lemon juice. Put lots of ice-cubes and orange
wedges. Serve chilled.
Note: Don't be over boil the tea; it's become bitter in taste.
You can replace sugar with brown sugar or honey as sweet you like.
Tags: iced tea, tea and coffee, summer, drinks, beverages,
party recipes, easy and simple recipes, orange iced tea, orange tea, orange
recipes, how to make iced tea, tea recipes, healthy recipes.
Enter your email address:
Delivered by FeedBurner