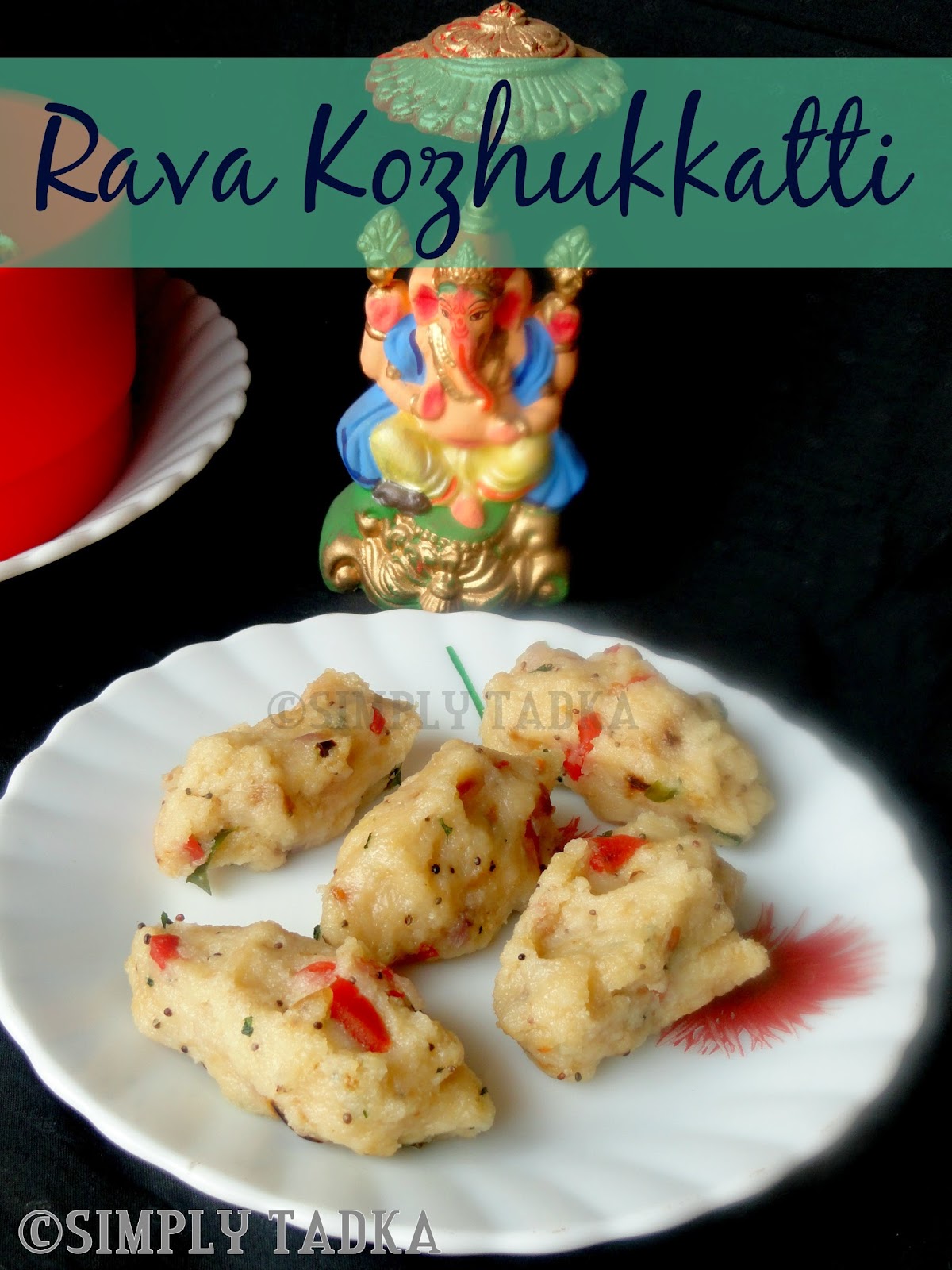 Last Updated on
Steaming is one of the simplest and
healthiest cooking techniques. The advantage of steaming is that the food
retains its natural smell, taste, form, juices, color and also retain most of it's
micro nutrients, vitamins, proteins and fibre. Steaming is a healthier option
as it requires less cooking oil, in result good in weight control and prevent
from diseases.
Steam it is an engineered revolutionary
product with features for safe & hygienic cooking. It has two steam vents
on the cover which uplift the steam away from the handle for safety. The lid is
dome shaped to drain the water to its side so food does not become soggy. For more
detail you can visit http://tupperwareindia.com/
Now time to steam
it something with the help of my new Tupperware's Steam It….
Kozhukkattai or
kozhukatta is a popular south Indian sweet or savory dumpling which generally
made from rice flour with filling of coconut and jaggery. But this time I made
kozhukkattai with semolina as savory dumpling and then steam it in Tupperware steamer.
For this recipe, you can use leftover upma too. I made this upma kozhukkattai
or semolina kozhukkattai with semolina, carrots and onion. You can add an
vegetables which are easily available in your kitchen or market makes this dish
more colorful and enhance the taste. You can serve dumplings with coconut
chutney or green chutney which you prefer.
Preparation
Time: 15 Minutes
Cooking
Time: 25 Minutes
Servings: 12
Pieces
Category:
South Indian Cuisine
Ingredients:
1 Cup Rava/ Semolina
1/4 Cup Carrot, finely chopped
1 Small Sized Onion, finely chopped
1 Green Chili, finely chopped
1 Cup Water
Salt to taste
For
Tempering
1 Tbsp. Oil
5-6 Curry Leaves
1 Tsp. Mustard Seeds
1 Tsp. Urad Dal
Pinch of Asafoetida
Instructions:
Heat the oil in pan, add tempering
ingredients. When they start splutter, add chopped onion and chilies and sauté two
minutes. Add chopped carrots and stir till to cook.
Add rava, salt and stir one minute. Add hot water
in pan and stir it continuously till to water evaporate. Remove the mixture
into separate plate or bowl to cool at room temperature.
Grease your palm with oil and give the desire
shape: round ball or muthiya. Now keep this round ball or muthiyas in steamer
and steam it for 10 minutes.
Notes: You can add any color of vegetables like
capsicum, corn, carrots, beans or more. You can add fresh grated coconut in this
mixture for more flavouring.
Tags:
how to make upma kozhukattai, rava kozhukattai, upma kozhukattai, kozhukattai
recipe, south indian dumplings, south indian cuisine, semolina recipes,
leftover recipes, simplytadka, simple recipes, simple kozhukattai recipe, how
to steam kozhukattai, steam recipes, Tupperware, steamit, vegetarian recipes,
sooji kozhukattai recipes, savory kozhukattai recipe.
Enter your email address:
Delivered by FeedBurner