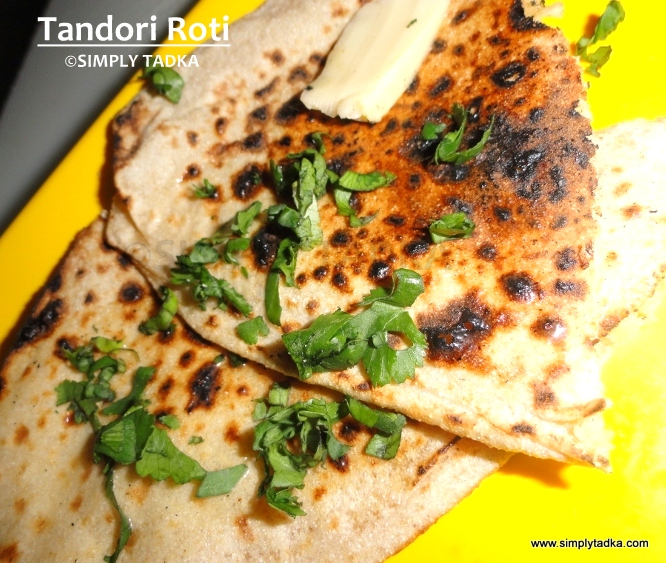 Last Updated on

Preparation Time: 18 Minutes
Cooking
Time: 15 Minutes
Servings: 3
Ingredients:
1 Cup Whole Wheat Flour
Water for dough
Salt to taste
Ghee for spreading
Butter for greasing
Instructions:
In bowl, add flour, salt, water and make
dough (like normal prantha dough).
Now make a round chapatti though rolling pin
and spread ghee on round shape.
Fold the chapatti according to picture (1/4
part of round circle).
Shape into triangle with
help of rolling pin if necessary.
Make sure there are no holes
in the tandoori roti.
Heat the tawa or pan on high
flame.
Spread the water on chapatti and lay the roti on tawa carefully.
Flip the tawa and cook roti
for 2 min when it cooks.
Close the flame and grease butter and serve hot.