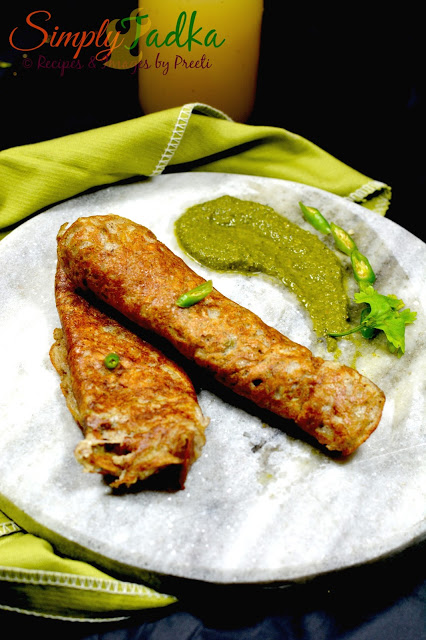 Last Updated on
Energizing and
nutritious, buckwheat is available throughout the year and can be served as an
alternative to rice or made into porridge. While many people think that
buckwheat is a cereal grain, it is actually a fruit seed that is related to
rhubarb and sorrel making it a suitable substitute for grains for people who
are sensitive to wheat or other grains that contain protein glutens.
Buckwheat is rich
source of protein, dietary fiber, four B vitamins and
several dietary minerals, with content especially high
in niacin, magnesium, manganese and phosphorus. Buckwheat
is 72% carbohydrates, including 10% dietary fiber, 3% fat and
13% protein. As buckwheat contains no gluten.
It helps in
decreasing the risk level of high cholesterol and high blood pressure. Buckwheat
crepe or you can say buckwheat savory pancakes made with grated lauki or gourd
and flour combine in curd. Served along with curd and chutney. Its a perfect
meal for everyday breakfast or even you can serve during Navratri's as falahar
recipe.
Buckwheat And Gourd
Pancakes | Lauki Kuttu Ke Chile
Preparation Time: 10 minutes
Cooking Time: 30 Minutes
Servings: 8
Category: Snack
Cuisine: Indian
Cooking Method: Shallow Fry
Ingredients
1 Cup Bottle
Gourd, grated
2 Cups Buckwheat
Flour
1/2 Cup Curd
Salt to Taste
Black Pepper to
Taste
1/4 Cup Coriander
Leaves
2-3 Green Chilies,
Finely Chopped
1 Tsp. Ginger,
Grated
Oil for greasing
Instructions
Combine all
ingredients together in one large bowl except oil.
Mix properly to
get smooth texture batter, no lumps remain.
Add water
according to batter consistency, it should be like dosa batter.
Grease the oil or
ghee on non-stick tawa.
When tawa is hot
enough pour ladleful batter and spread evenly using back of ladle.
Cook till to
golden crisp in color from both sides.
Repeat same
process with rest of batter.
Serve hot
buckwheat gourd pancakes with mint chutney or curd.
Notes: you can add onion and other spices
also to make masala buckwheat chillas.
Tags : how to cook pancakes, how to make
chillas, kuttu ke chille, buckwheat pancakes, buckwheat flour recipes, lauki
recipes, gourd recipes, bottle gourd recipes, simplytadka, foodblogging, blogging
marathon, falahar recipes, fasting recipes, vegetarian recipes, healthy
recipes, kaddu ki recipes, navratri recipes, protein rich recipes, pancakes,
medium level cooking, griddle recipe, buckwheat crepe recipe.
Did you make this recipe?
If yes, do let us
know how it turned out in the comments below. Do share a picture with us
simplytadka@gmail.com or share on Instagram with hashtag
#simplytadkarecipes and tag us @simplytadka
Check out the Blogging Marathon page for the other Blogging Marathoners doing BM# 80