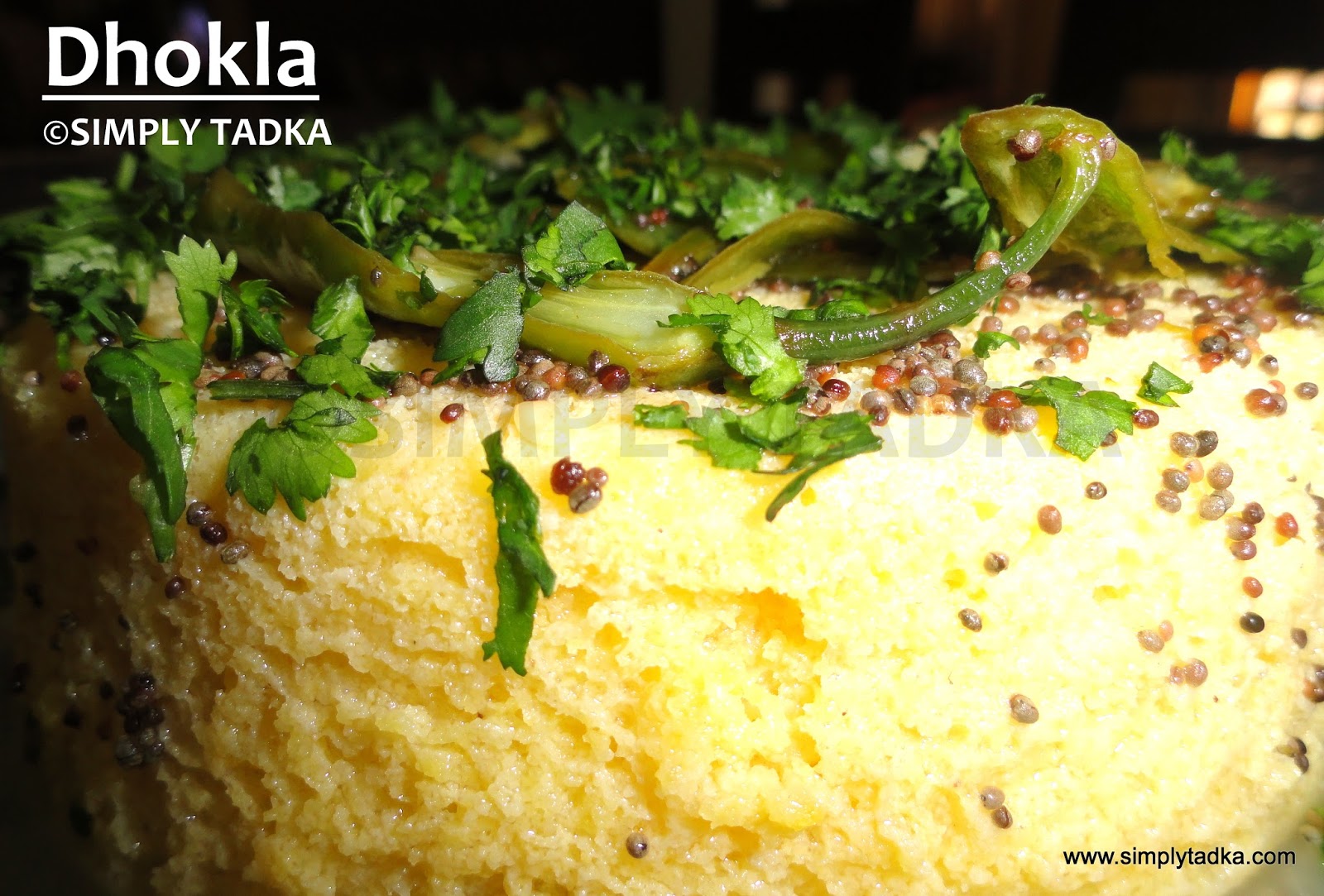 Last Updated on
Preparation Time: 15 Minutes
Cooking Time: 20 Minutes
Servings: 3
Category: Gujarati Cuisine
Ingredients
1 1/2 Cup Gram flour (besan)
2 Tbsp. Semolina (sooji)
1 1/4 Cup Water
1 Tbsp. Oil
2 Tsp. Lemon juice
1 1/4 Tsp. Fruit salt (Eno)
1/4 Tsp. Baking Soda
1 Tsp. Salt
2 Tsp. Sugar
For Tempering
1 Tbsp. Oil
1 Tsp. Mustard Seeds (rai)
3-4 Green Chilies (cut in strips)
2 Tbsp. Chopped Green Coriander
1 Tbsp. Lemon Juice
1 Cup Water
3 Tsp. Sugar
1/2 Tsp. Salt
Instructions
Mix all ingredients in same bowl except
eno.
Beat till smooth. Add water more if
necessary for till smooth paste.
Add the fruit salt, stir gently and
pour immediately into greased tin and place in the steamer or pressure cooker,
and close tight steamer for 15-20 minutes.
Remove the tin from the steamer and
keep aside till cool.
Remove the dhokla from the tin and place the dhokla in plate.
Heat the oil in another pan and add mustard
seed when they crackle, add green chilies.
Saute until chili color slightly change and add 1 cup water.
Add sugar, salt, lemon juice and boil it for 10 minutes. Keep aside to cool.
Pour the half tempering water over the dhokla and keep in freeze to cool.
Garnish with green coriander and cut into square pieces.