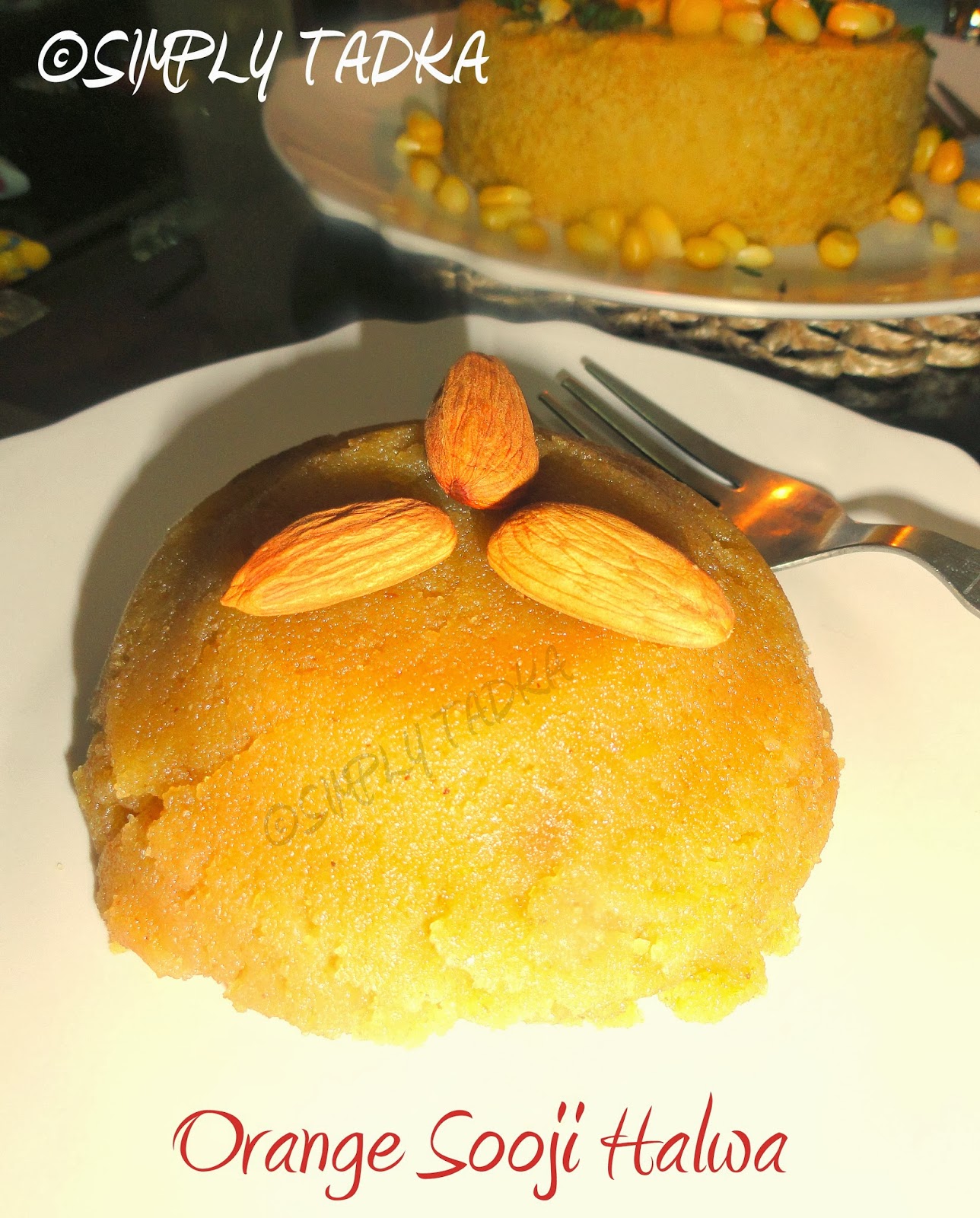 Last Updated on
Sooji or suji ka
halwa is prepared with suji, ghee and sugar but I was adding orange juice and
gram flour in it which enhance the taste more. Here in suji ka halwa, I have used orange juice for interesting and
different taste and used gram flour for crispiness. This is very delicious and
easy dessert in North India. If you are sweet conscious, it's a prefect taste
for you which gives tangy and sweet both punch to tastebuds.
Preparation Time: 10 Minutes
Cooking Time: 15 Mintues
Servings: 4
Category: Indian Mithai
Ingredients
1 Cup Semolina/ sooji
1 Cup Clarifying Butter/ Desi Ghee, Melted
1 Cup Sugar
1 Cup warm Water
2 Cup Orange Juice
1 Tbsp. Gram Flour/ Besan
Few Raisins and Almonds, for garnish
Instructions:
Add
melted ghee in heavy botttam pan, add sooji and besan in to ghee. Keep stirring
it on medium heat.
When
the color changes and ghee come up add warm water and orange juice by
constantly stirring.
Now
add sugar in to semolina. Leave it on high flame the ghee
will come up leaving its sides.
Take
off the flame. Garnish with almonds and raisins. Serve hot Orange Sooji Halwa.
Tags:
how to make orange halwa, orange recipes, halwa recipes, sooji halwa, orange
sooji halwa, indian sweet recipes, festival special recipes, fusion recipes,
how to prepare or cook orange sooji halwa, semolina recipes, santara recipes.