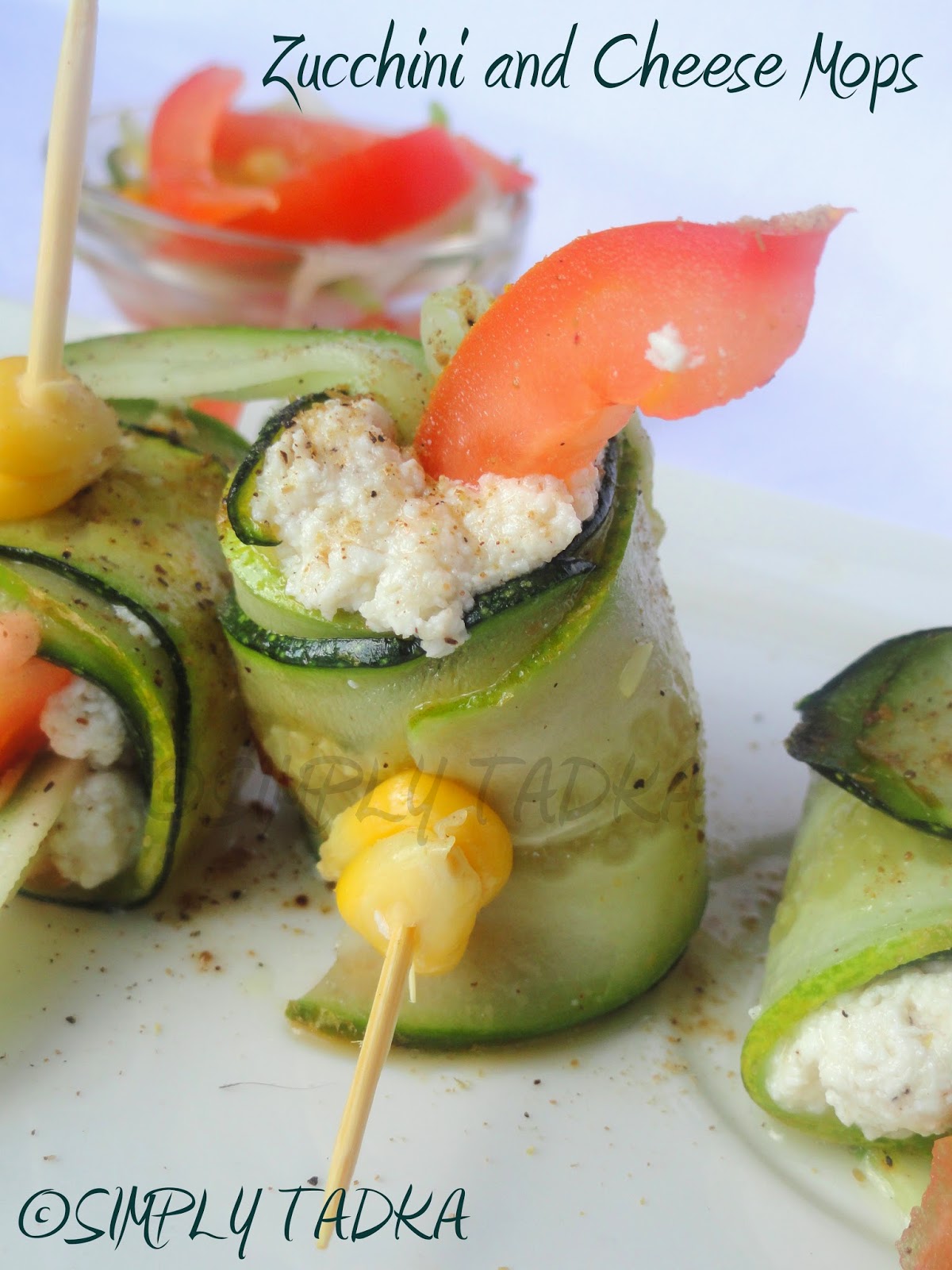 Last Updated on
Finally I shared one of the simplest appetizer made with two healthy
ingredients are zucchini and cottage cheese, something more impressive. They looks
really cool and colorful which attracts everyone easily. For this recipe, you
have to slice the zucchinis in very thin layer and grill them until to golden
lines appears. After grilling, spread the cottage cheese filling evenly and
rolled up inside. Now zucchini and cheese mops are ready to serve.
Preparation
Time: 20 Minutes
Cooking
Time: 12 Minutes
Servings:
4
Category:
Appetizer
Ingredients:
2 Zucchini, sliced
2 Cucumber, sliced
1/2 Cup Cottage Cheese, Grated
1/3 Cup Cheese, Grated
Few Raisins
Salt to taste
Black pepper to taste
1 Tsp. Lemon Juice
1 Tbsp. Green Coriander, chopped
1 Tomatoes, lengthwise strips
1 Tbsp. Olive oil
Instructions:
For
Filling
Combine grated cheese, crumble paneer,
lemon juice, coriander, salt and raisins and mix it.
For
Grilled Zucchini Slices
Heat the grill pan and grease olive oil.
Place the zucchini strips and sprinkle
salt and pepper.
Grill onto both side until golden lines
appears.
For
Assembling
Take one grilled zucchini slices, cover
with another cucumber slice.
Add 1 tbsp. filling, keep cucumber and
tomato length wise strips and roll it.
Lock with tooth pick and do same with
rest of ingredients. Serve immediately.
Tags: Zucchini recipes, healthy zucchini recipes, zucchini rolls
recipes, zucchini and cheese mop recipes, how to prepare zucchini and cheese
rolls, funky starter recipes, starter recipes, easy appetizer recipes, 10
minutes snacks recipes
Enter your email address:
Delivered by FeedBurner