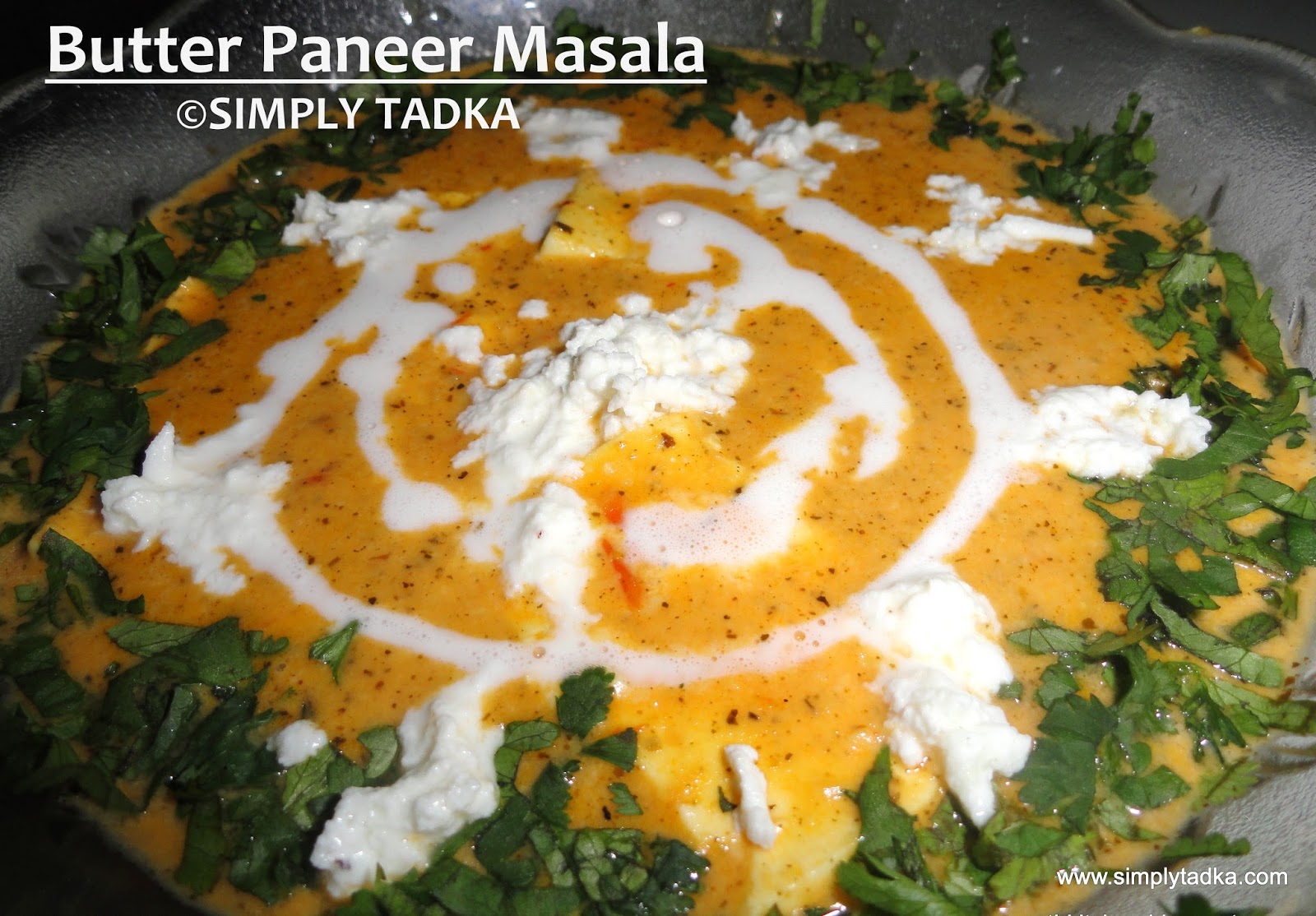 Last Updated on
Preparation
Time: 20 Minutes
Cooking
Time: 30 Minutes
Servings: 4
Category:
Veg- Curries
Ingredients
200gm. Cottage Cheese (paneer) (cut in long
strips)
500gm. Tomatoes (roughly chopped)
1 Cup Cream
4 Tbsp. Cashew paste
2 Tsp. Kasoori methi powder
2 Tsp. Ketchup
2 Green Chilies (roughly chopped)
1 Tsp. Sugar
1 Tsp. Ginger (roughly chopped)
2 Tbsp. Butter
2 Tsp. Ghee
Salt to taste
1/2 Tsp. Garam Masala
1/2 Tsp. Red Chilies Powder
1 Tsp. Coriander Powder
Instructions:
Heat the pan and add roughly chopped tomatoes,
ginger, green chilies mix well and saute for 5 minutes on medium flame.
Set on room temperature and make a fine puree
in mixer.
Soak cashew in ½ cup water for 2 hour and
make a fine paste in mixer.
Roast kasoori methi in pan and make a fine
powder in mixer.
Cut the cottage cheese in long strips or
cubes whatever you like.
For Gravy
Heat the ghee and butter both together in
kadai on medium flame.
Add tomatoes puree and sauté for 5-10
minutes.
Add ketchup, salt, sugar, red chillies
powder, coriander powder, garam masala and mix well. Cook for 5 minutes again.
Add cashew paste, kasoori methi powder, mix
well.
Add ½ cup water and cook for 5 minutes.
Now add cream and paneer and cook for 5
minutes.
Garnish with green coriander and cream. Serve
with pranthas.