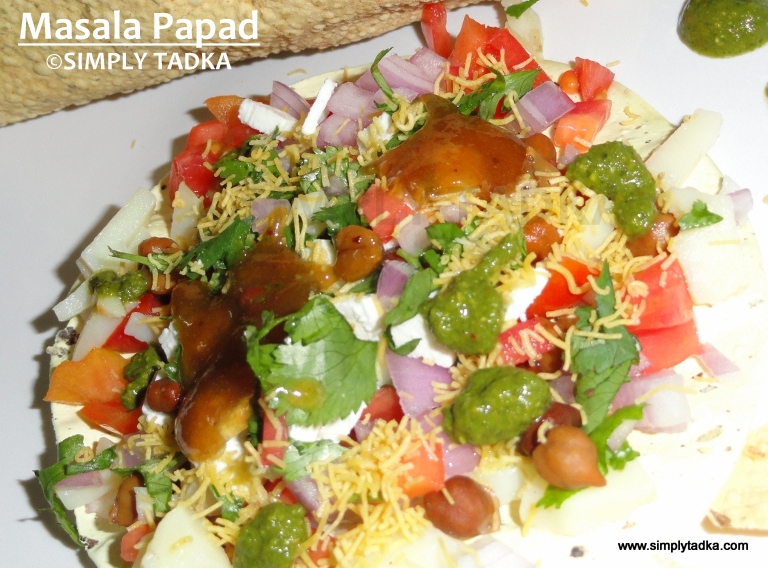 Last Updated on
Preparation
Time: 20 Minutes
Cooking
Time: NA
Servings: 3
papad
Category:
Starter
Ingredients:
2 Medium sized Papad
2 Tbsp. Onion, chopped
2 Tbsp. Black Chickpeas, boiled
2 Tbsp. Tomato, chopped
1 Tbsp. Potatoes, boiled & chopped
1 Tbsp. Paneer/ Cottage Cheese, crumbled
1 Tbsp. Coriander, chopped
1 Tsp. Lemon Juice
Chaat Masala to taste
For
Garnishing
Green Coriander Dip
Sweet Tamarind Chutney
Sev
Instructions:
Roast the papad on high flame carefully or in microwave which is
suitable for you and place it on a plate.
Now mix chickpeas, onion, tomato, potato, paneer, lemon juice,
masala in a bowl.
Spread this mixture on papad and sprinkle coriander, green dip, meethi chutney and sev.
Serve
before or with meal.