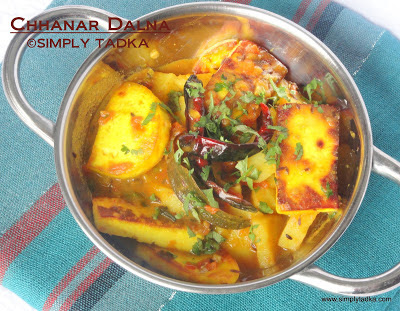 Last Updated on
Few days before, I got a copy of "Bong Mom's Cook Book" written by Sandeepa Mukherjee Dutta through Indiblogger. I want to thank Indiblogger who gave me chance to share my thoughts on these lovely and joyful stories from a Bengali mother's Kitchen. As I'm new comer in food world it's a small trial from my side to share few words about this beautiful book in my blog "Simply Tadka".
Sandeepa Mukherjee Dutta is a bong mom, who has a very popular food blog Bong Mom's Cookbook (
www.bongcookboook.com
). She has been providing awesome recipes to readers for over six years. By profession, she is engineer, working full time and lives with her family in New Jersey, USA. This is her first book based on Bengali food and theme and title both based on her blog. She gets the chance to publish her book with
HarperCollins
publications
.
Sandeep Mukherjee have a successful food blog, Bong Mom's Cook Book which gives more emphasis on Bengali cuisines and through which we get lots of core ingredients and techniques about Bengali food and culture both in one platform.
She is really a big inspiration for everyone who manages professional career plus home duties with two lovely daughters. She started food blog in 2006 and now has launched first cook book with Bengali kitchen stories… She is a really innovative writer who does not just frame collection of good recipes with pictures and procedure but makes cooking so interesting and joyful through lovely stories. Through this book, I get lots of information about Bengali culture and taste… I love all flavor of Bengali spices specially Paanch Poran spice which is made with combination of five different spices.
I love her way of narrating the cooking as a lovely story tale. Some contents included which I like most are "By God! Bongs Also Eat Veggies!" here she has covered some vegetarian dishes as well and for the veggie in which include Shorshe Dharosh, Begun Bhaja, Aloor Dom, Dhokar Dalna and more.
Second punching line is "Fishy Fishy Bong Bong" which really highlighted line in whole book. As we know, Bengalis are really big food lovers and they love fish in food as non-veg stuff so in this section you can get lots of flavorful fishy which really tasted and tried by Sandeepa.
As I am personally a fond lover of Bengali sweets and desserts, I have already attempted lots of sweet in my kitchen. So it's my favourite columns "Love in the Time of Dessert" where I get recipe of Malpuas, Patishapta, Coconut Laddoo and Payesh.
She is a really successful blogger now with big 6 year experience which she used in framing this wonderful cook book and get milestone in food world to become author from a blogger. So once again, I want to wish her a hearty congratulation and wish her for bright future as successful author.
This time I tried Chhanar Dalna from Sandeepa's book, it's a really delicious in taste and easy to prepare for dinner or lunch. It's a different recipe among the other paneer with creamy rich and thick consistency gravy. Chhanar dalna is paneer curry which serve in potato and tomato based spicy gravy and serve with hot rice in Bengali cuisine.
Preparation Time: 15 Minutes
Cooking Time: 20 Minutes
Servings: 3 Persons
Category: Bengali Cuisine
Ingredients:
250gm Cottage Cheese/ Paneer
1 Large Potato, Diced
1 Chopped Tomato
2 Green Chilies, Chopped
1 Tsp. Ginger, Grated
2 Bay leaves
1 Small Green Cardamom
2 Cloves
1/2 Tsp. Cumin Powder
2 Whole Dried Red Chili
1/2 Tsp. Red Chili Powder
1/2 Tsp. Turmeric Powder
Salt to Taste
1 Tsp. Sugar
2 Tbsp. Oil
Pictorial:
Direction:
Heat oil in non-stick pan and sauté paneer cubes with sprinkle of turmeric powder. Cook till to slightly golden and keep aside. Heat the rest of the oil in deep non-stick pan and sauté bay leaves, cumin, cloves, cardamom and red chili till to sputter. Add diced potatoes with sprinkle turmeric powder and cook till to golden color.
Add chopped tomato, ginger and chili with salt. Fry the tomato till the soft and mashy on medium flame. Make a paste with water, salt, red chili powder, turmeric powder and cumin powder. Add this mixture into frying pan. Sprinkle little water and fry the spices for about 5 minutes.
Add a cup of warm water and salt to taste. Cover and cook till the potatoes are done. If you need more gravy, add little more water and bring it to a simmer. Add sugar, its optional. Add fried paneer and simmer for 2 minutes more. Serve hot with rice.