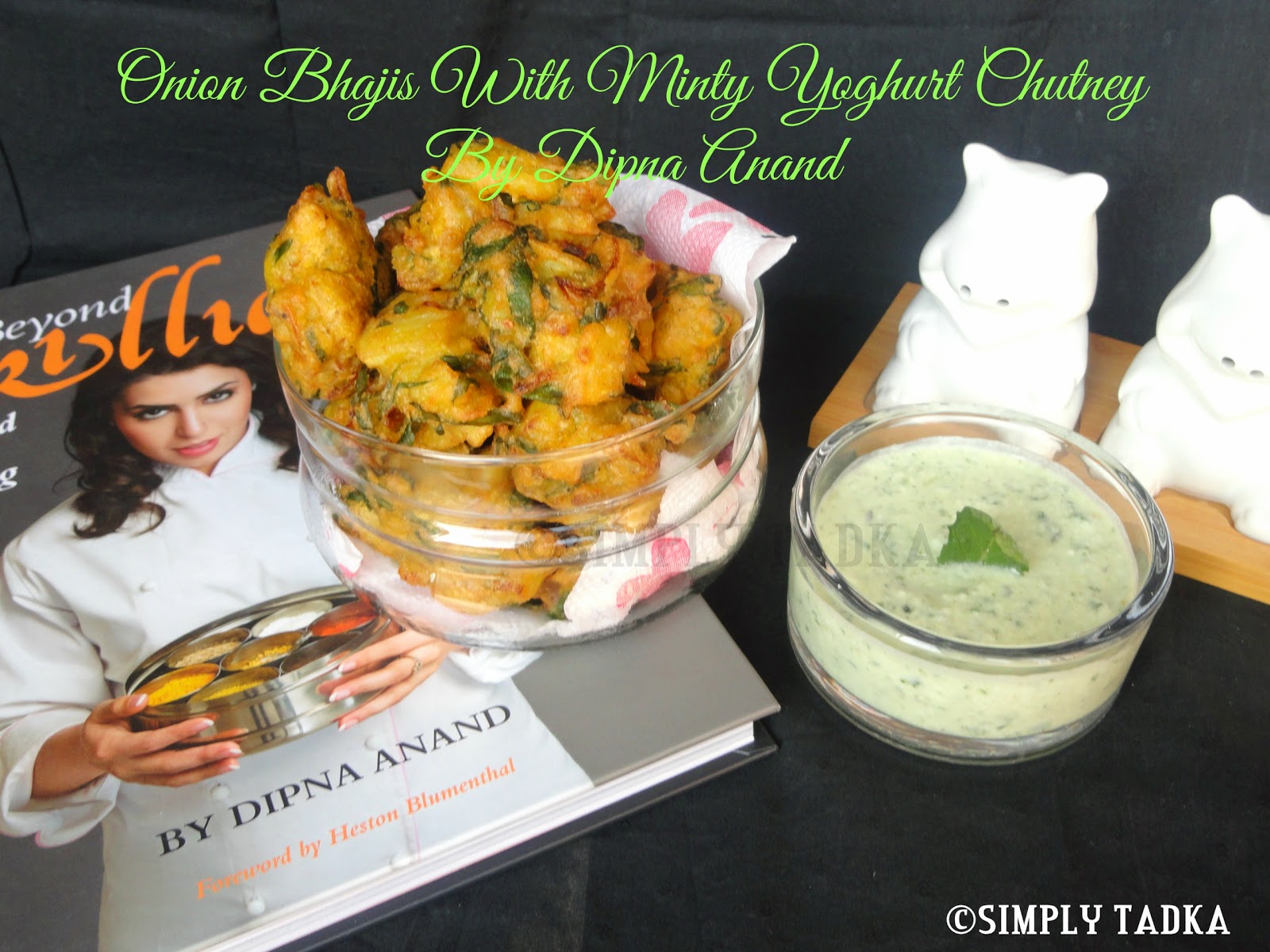 Last Updated on
To meet such a superstar Chef Dipna Anand from London at Starbucks@ CP, New Delhi is not a casual thing. When I got a chance to meet and chat with Dipna Anand for her new book "Beyond Brilliant: Inspired Indian Cooking" is really big opportunity for me. She is very down to earth and friendly by nature and easily connects with each other. After meet and with her, I got so many positive vibes for my culinary career. Dipna runs own Indian Cookery School, Works as Head Chef with her Father in Brilliant Restaurant @ Southall, giving lectures at the university of West London in subject of hospitality, catering and Indian cooking. Currently, she is on mission to promote healthy Indian food around the world through TV series, cookbook and Air Channel. She has sweet tooth and made Sooji Ka Halwa as her first recipe in childhood, learnt from her mom.
Beyond Brilliant is combination of amazing recipes and easy to cook with simple ingredients which are available in every Indian Kitchen. She's features healthy wealthy 40 recipes in book with pictorial details. Her book is divided into 5 parts:
Welcome & Our Brilliant Career
A Brilliant student & Teacher
The Brilliant Restaurant
The Brilliant Family
The big Brilliant wedding
I love the style of writing and explaining about experiences, career, recipes and more about family. Here is one recipe which I tried at home from her new book "Beyond Brilliant", Onion Bhajis (Punjabi Pakoras) with minty yogurt chutney.
Onion Bhajis are very popular especially in North Punjab region and most favorite appetizer in my family too, that's the main reason I choose this item. As you know, Onion bhajis are perfect as evening snack with tea or coffee in winter season. Specially I love the flavor of vinegar and pomegranate seeds both gives interesting twist which influence me a lot to try this dish for my love ones.
Minty Yoghurt Chutney is one of those dips which you can eat with anything and it gives fresh and blissful flavor to appetizers like samosas, kebabs and pakoras. Generally people grind the mint coriander and spices with yoghurt but in this recipe, Dipna add the mint and coriander paste in fresh yogurt and serve with savory items.
Yummy and crunchy taste of Onion bhajis with blissful minty yogurt chutney gives perfect bite to your taste buds, must be try it.
Ingredients: For Onion Bhajis
2 Medium Sized Potatoes, Peeled and 1 Inch Chopped
1 Medium Sized Onion, Chopped
2 Green Chilies, finely chopped
1 Tbsp. Ginger paste
150g fresh baby spinach, finely chopped
110g Gram Flour/ Besan
1/4 Tsp. Baking Soda
1 Tbsp. White Vinegar
1 Tsp. Pomegranate Seeds
2 Tbsp Coriander, chopped
Salt to taste
Red Chili Powder to taste
1 Tsp. Turmeric Powder
1 Tbsp. Coriander Powder
1 Tsp. Cumin Seeds
1/2 Tsp. Garam Masala
Oil For Deep Frying
For Minty Yoghurt Chutney
80g Bunch Fresh Mint, Chopped
300g Fresh Yoghurt
3 Green Chilies, Finely Chopped
1 ½ Freshly Squeezed Limes
1 Tsp. Sugar
25g Fresh Coriander, Chopped
Salt to taste
1 Tsp. Roasted Cumin Seeds
3/4 Tsp Amchoor/ Raw Mango Powder
Instructions:
For Onion Bhajis
Add potatoes, onion, green chilies, coriander, vinegar, ginger paste and spinach into a bowl and mix with hands.
Add red chili, salt, turmeric powder, garam masala, cumin seeds, coriander powder, and baking soda and pomegranate seeds and mix again thoroughly. Add gram flour and water if needed to combine the mixture together.
Heat the sufficient oil in wok on medium flame. When oil is hot enough, add small round dumplings bhajis size until
golden and crisp. Drain them on kitchen paper and serve with minty yoghurt dip.
For Minty Yoghurt Chutney
Clean and wash the mint and coriander leaves. In a blender, combine mint, coriander, chilies, lemon juice, cumin seeds, amchoor and grind until the ingredients become a paste. Keep aside. Mix the yogurt, salt and sugar together in separate bowl. Add the mint paste to the yoghurt mixture and whisk for one minute until the ingredients are combined. Enjoy the chutney.